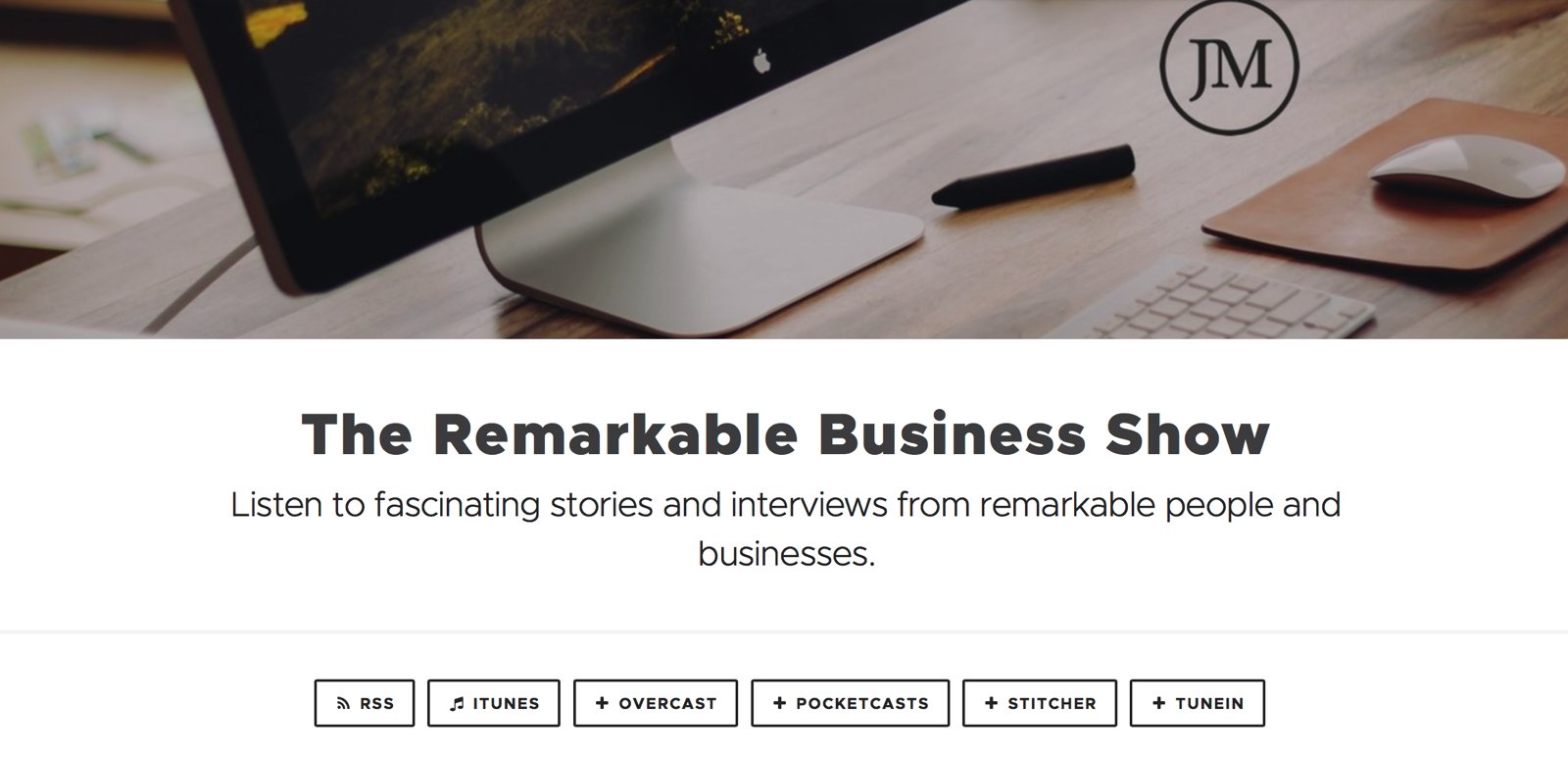 We are BIG fans of podcasting here at engine7 and we often have them playing in the background (as well as when we are going for a run). We've been working with Jon Moss on his exciting new podcast, The Remarkable Business Show since it launched in May.
We look after all aspects of the sound engineering to ensure the finished product is easy to listen to and professional.
One of the biggest differentiators with podcasts is, unsurprisingly, the audio quality and the mix. From the levels, the clarity of the voices and how it all wraps together with the different sections of the show, it all matters.
Have a listen to the Remarkable Business Show here.